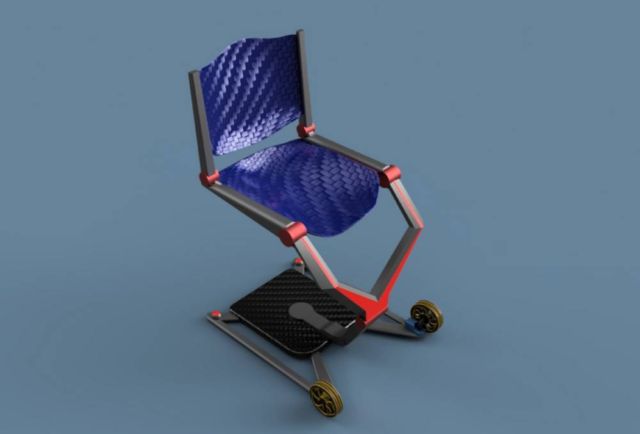 The Air-Chair provides ease of access and mobility to disabled air travelers.
Amer Siddiqui and Ali Asgar Salim were named runners up in the 2018 James Dyson Award for the Air Chair.
It enables disabled persons to use a single wheelchair for the entire journey from the airport to the aircraft. It integrates into the aircraft seat and enables all the inflight features.
The current plight of wheelchair air travelers is extremely deplorable. The present solutions are exceedingly restricting and humiliating. They only provide limited mobility and accessibility. Thus to tackle such a problem that is hidden in plain sight, we came up with the concept of the Air Chair.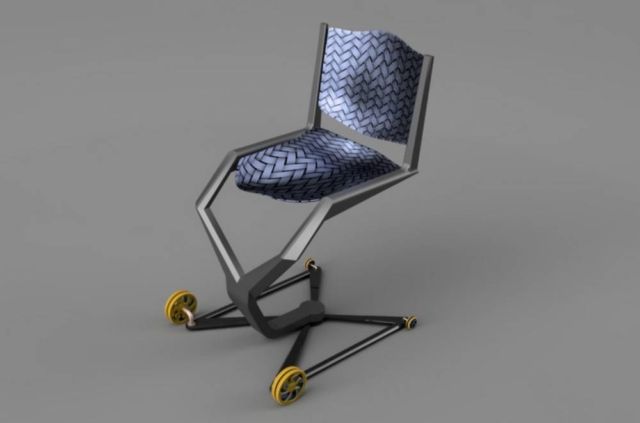 The Air chair is designed such that it fits the narrow aisle and seat dimensions (16.5") It is also designed to complement the existing aircraft seat and its features. It acts in a symbiotic relationship with the existing seat, it uses the aircraft seatbelt, accommodates space for the accessibility of the life vest, and it also provides accessibility to the inflight entertainment.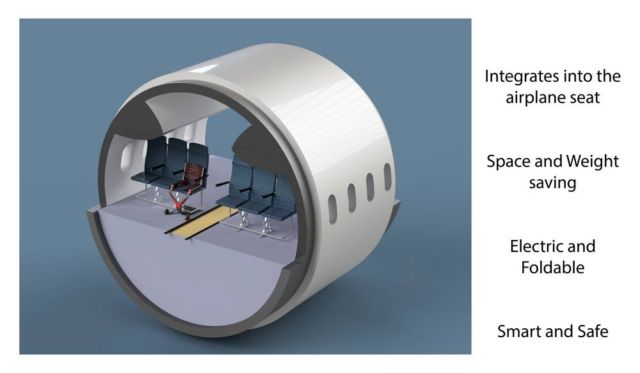 In the airport the air chair can be used like any ordinary wheelchair, which is either driven through an electric motor or physically. It is also designed to be foldable, reducing its height by 64%, In the cabin the Airchair fits the existing seat like a glove, it's able to slide into the seat using the 'spherical wheels' and its 'C' shaped design. The locking mechanism and the seatbelt restrict movements and provide stability during the flight. The locks attach to the metal bar underneath the chair. This solution doesn't require the traveler to abandon the chair and shift seats.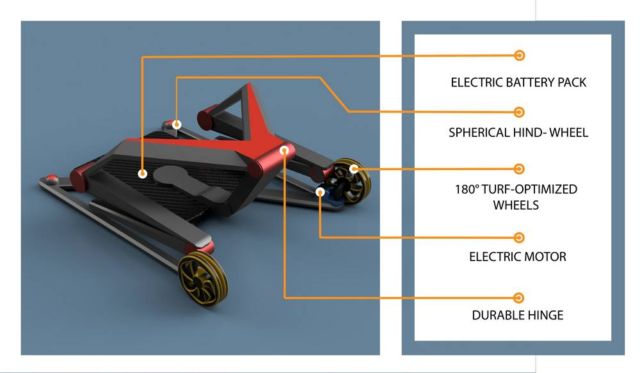 source Air Chair