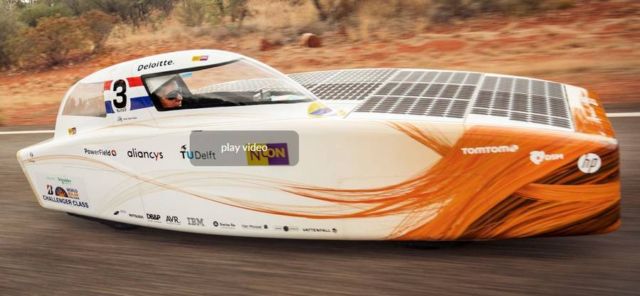 Nuon Solar Team, once more, is the world champion of Solar Car racing.
The Nuon Solar Team has convincingly won the 14th edition of the Bridgestone World Solar Challenge, the world championship solar car racing in Australia.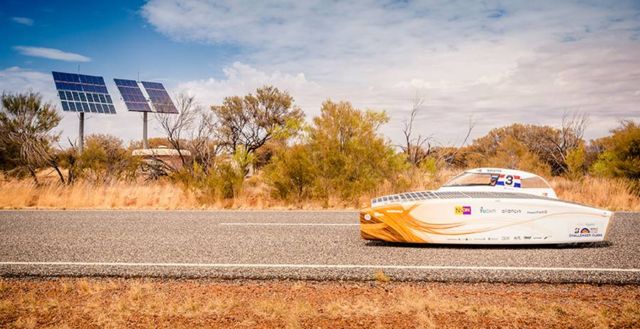 Nuna9 finished in Adelaide around 6.45, on the fifth day of the race. Their 3.000-km- long journey across the Australian Outback took them 4 days and about 6 hours. This is the Nuon Solar Team's seventh championship title.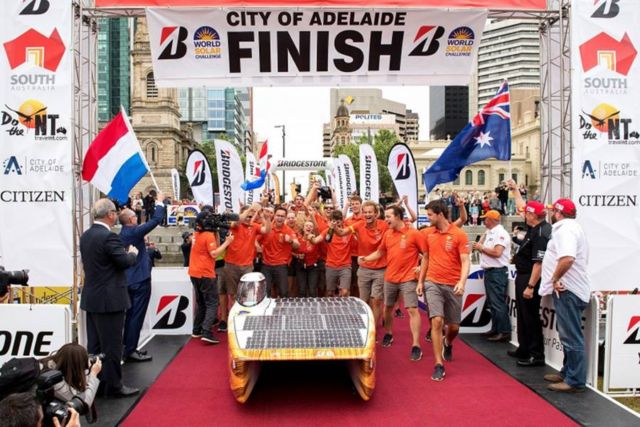 The Nuon Solar Team increased their lead over their major rivals, Michigan (USA), Tokai (Japan) and Punch Powertrain (Belgium), on the last racing day. Spare driver Tim van Leeuwen started the day in Nuna9. Race driver, Lisanne de Rooij, took over at the control stop and finished in Adelaide.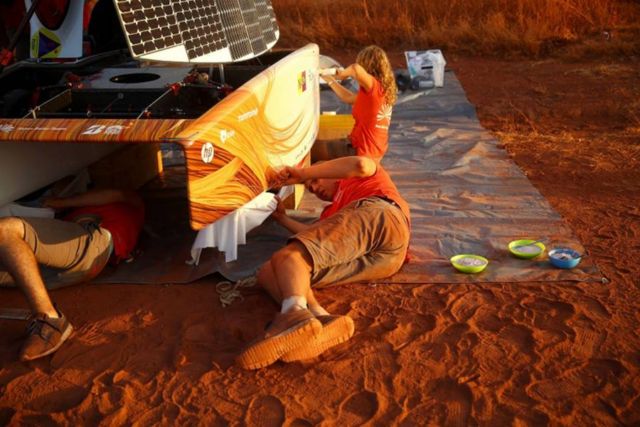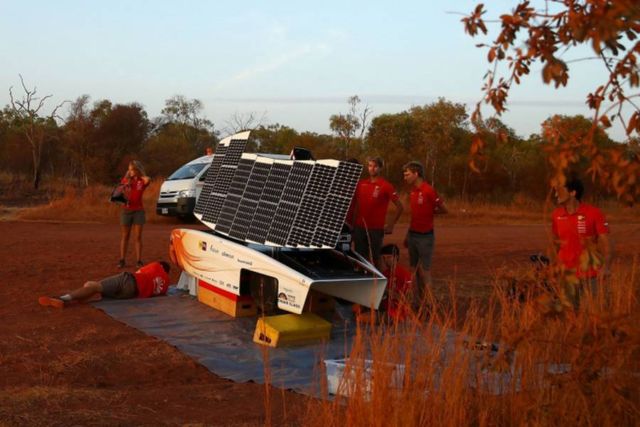 Images credit Nuon Solar Team
source Nuon Solar Team