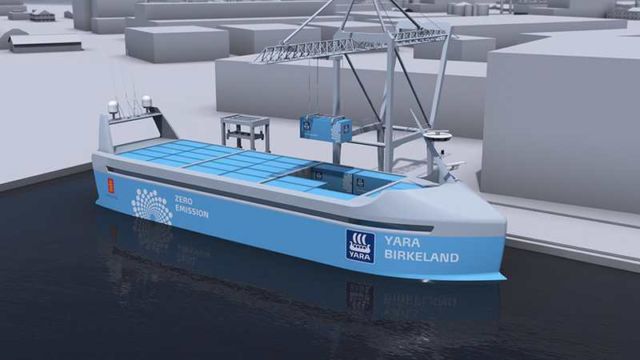 Operation is planned to start in the latter half of 2018, for the first ever autonomous, zero emission container ship.
First autonomous container ship, will be built from YARA Porsgrunn production plant Brevik and Larvik in Norway.
Named "Yara Birkeland" after Yara's founder, the famous scientist and innovator Kristian Birkeland, the vessel will be the world's first fully electric container feeder.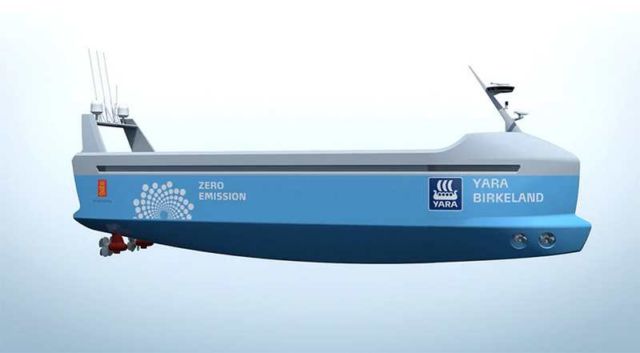 Birkeland will initially operate as a manned vessel, moving to remoteYara operation in 2019 and expected to be capable of performing fully autonomous operations from 2020. The new zero-emission vessel will be a game-changer for global maritime transport contributing to meet the UN sustainability goals
The new Container vessel will reduce NOx and CO2 emissions and improve road safety by removing up to 40,000 truck journeys in populated urban areas.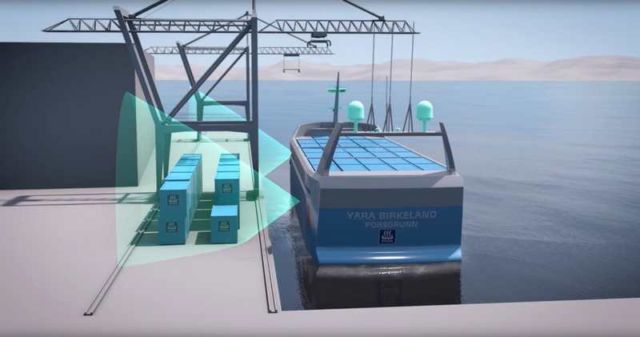 source YARA