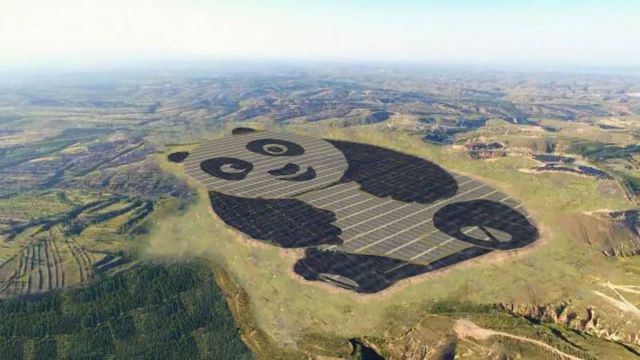 The world's first panda solar power plant just connected to grid, in China.
UNDP and China Merchants New Energy launched the Panda Solar Station. The 50 MW power plants cover a total area of 248 acres.
The world's leading eco-development solutions provider, Panda Green Energy Group Limited, is pleased to announce that the world's first Panda Power Plant in Datong Shanxi was officially connected to the grid.
Datong Panda Power Plant has an aggregate install capacity of 100MW. The first  50MW of the project was just connected to grid.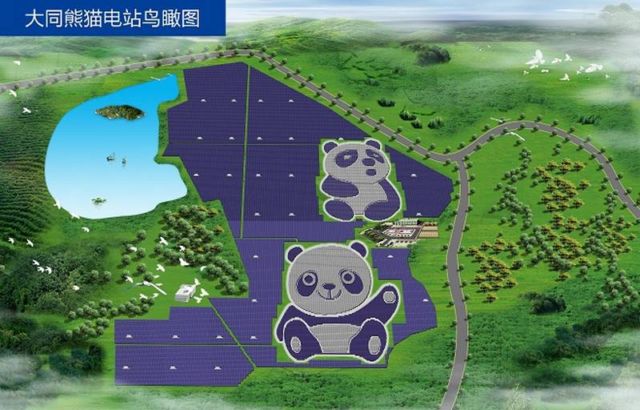 The 100MW Panda Power Plant can provide in 25 years 3.2 billion kWh of green electricity. This will save 1.056 million tons of coal, or reducing 2.74 million tons of carbon dioxide emissions.
Images via China Merchants New Energy and Panda Green Energy
via inhabitat