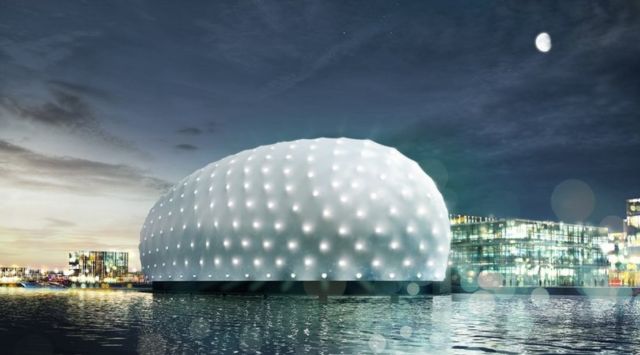 The 1749 Amsterdam shipwreck will be transformed into an impressive underwater museum.
On a stormy night in January 1749 in the Channel close to the English town of Hastings, the Dutch East India Company ship the Amsterdam, forty meters long, had become unsteerable.
Commissioned by the VOC Ship Amsterdam Foundation and led by Amsterdam city archeologist Jerzy Gawronski, Deloitte, Mammoet, VEKA Shipyards and architects ZJA, devised a plan that will disclose the Dutch East India Company wreck in an unprecedented way.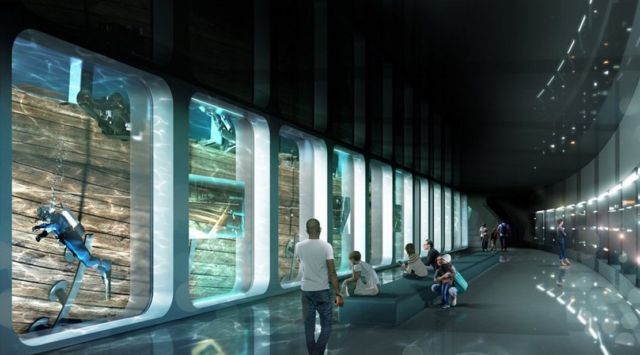 The ship will be brought to Amsterdam and investigated under water, in a dock with transparent windows, while the public can experience the ship, the investigation and the finds and results from close by, sometimes even hands on.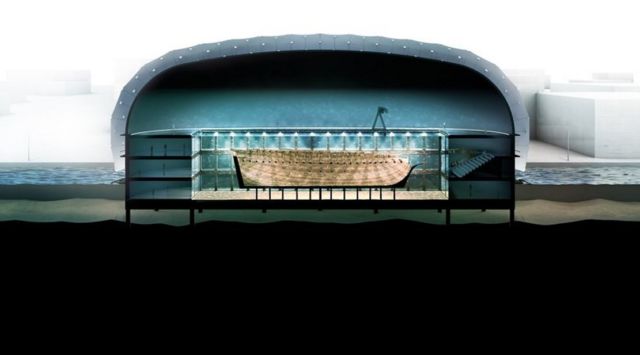 A specially designed salvage dock will lift the wreck with water and all and sail it to Amsterdam. When moored at a favorable location a canopy will be added to allow the dock to be used as research facility and a venue for visitors. In cooperation with the city of Amsterdam the project will be further developed.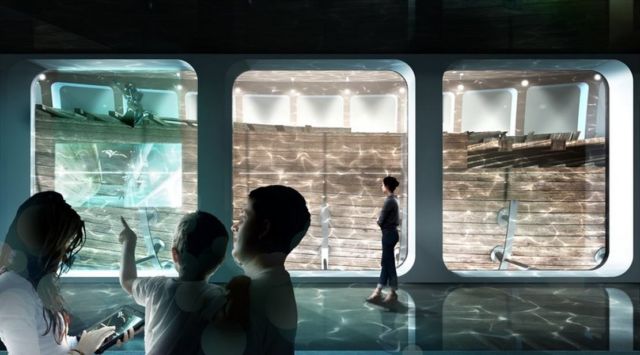 Visiting this venue is like entering a theater that stages the investigation in progress and engages the public with the discoveries the divers and researchers do inside the wreck. Events will be organized that show the finds and results and put them into context.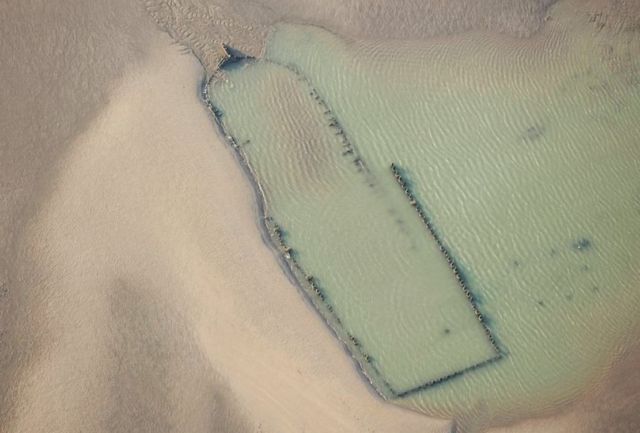 source ZJA