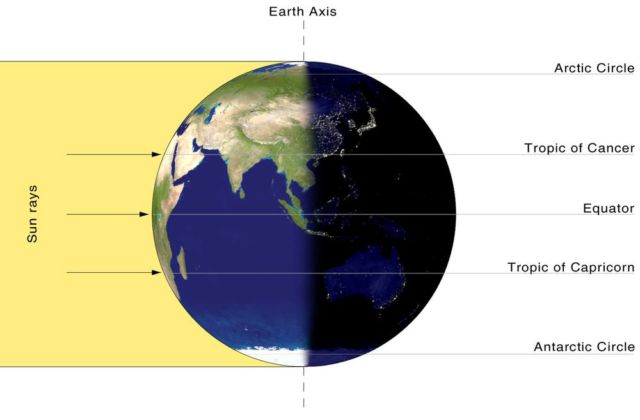 'Full Worm Moon' will coincide with today's equinox. Today is the first day of spring in Earth's northern hemisphere.
The third supermoon known as the 'Full Worm Moon' will appear on March 20, at 01:43 GMT.
Above, illumination of Earth by the Sun at the March equinox.  Credit wikimedia
An equinox is commonly regarded as the instant of time when the plane of Earth's equator passes through the center of the Sun. This occurs twice each year: around 20 March and 23 September.
In other words, it is the moment at which the center of the visible Sun is directly above the Equator.
What are equinoxes? What causes these astronomical events?
Seeing Equinoxes and Solstices from Space Credit: NASA, Meteosat, Robert Simmon: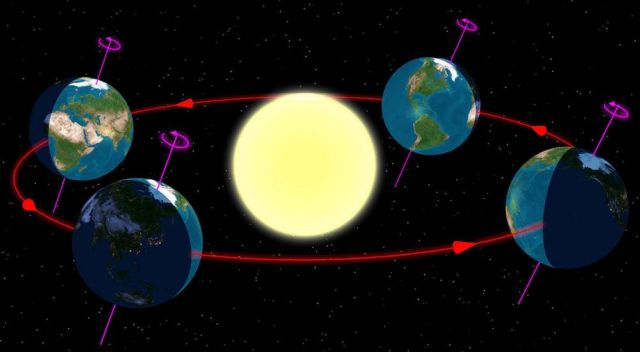 Diagram of the Earth's seasons as seen from the north. Far right December solstice.  Credit wikimedia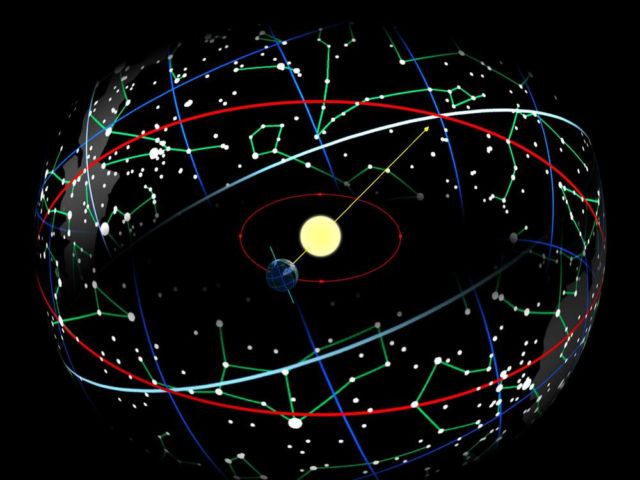 The Earth in its orbit around the Sun causes the Sun to appear on the celestial sphere moving over the ecliptic (red), which is tilted on the equator (white).  Credit wikimedia
source Wikipedia