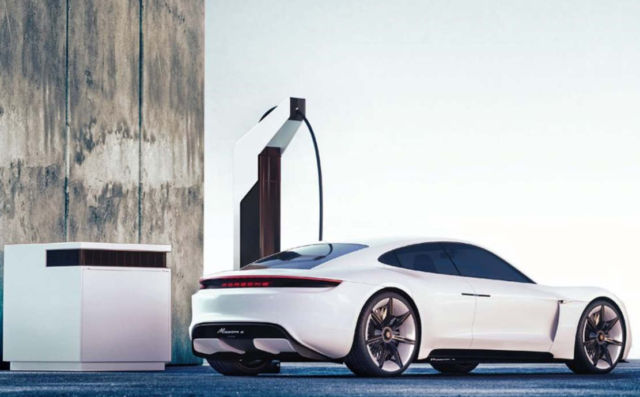 Porsche Engineering has developed a fast-charging solution, be it in the parking garage, at the supermarket or freeway rest stop.
The Porsche fast-charging solution is a system with modular building blocks that takes account of the available electricity grid, visitor frequency and space constraints.
For the first time, economic viability and user-friendly design are brought together in a charging solution that will help electromobility gain greater acceptance.
Looking at the fast-charging stations in use today, the disadvantages of the system are readily apparent at a glance. At present, all of the components needed for charging are installed in every single cabinet: transformer, galvanic isolation, power electronics, cooling and connectivity—significant outlays that make each individual charging station disproportionately expensive. So for Porsche Engineering, a charging park with a new system architecture and a new generation of charging stations quickly crystallized as an alternative. This new generation of devices is characterized by impressive fast-charging technology. It provides an attractive interface to the customer and, thanks to low operating costs, also presents a compelling business case for a wide variety of operators. The innovative charging park system designed by Porsche Engineering also provides the capability to charge the batteries of multiple electric cars at the same time. Thanks to 800- volt technology, batteries can store enough energy for roughly 400 kilometers of range in just 20 minutes.
source Porsche