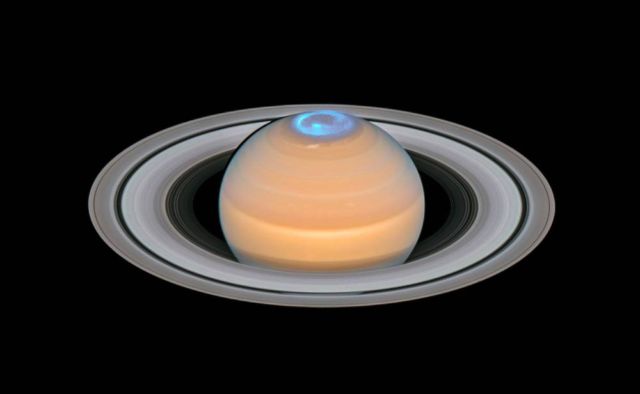 Spectacular images featuring the fluttering auroras at the north pole of Saturn, by NASA/ESA Hubble Space telescope.
The observations were taken in ultraviolet light and the resulting images provide astronomers with the most comprehensive picture so far of Saturn's northern aurora.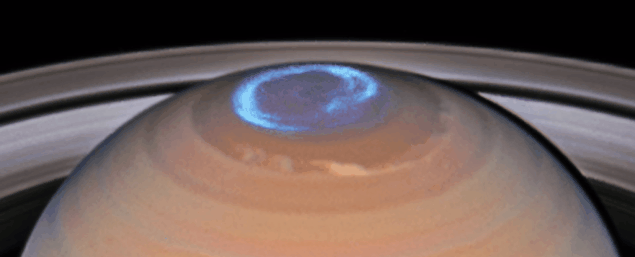 In 2017, over a period of seven months, the NASA/ESA Hubble Space Telescope took images of auroras above Saturn's north pole region using the Space Telescope Imaging Spectrograph. The observations were taken before and after the Saturnian northern summer solstice. These conditions provided the best achievable viewing of the northern auroral region for Hubble.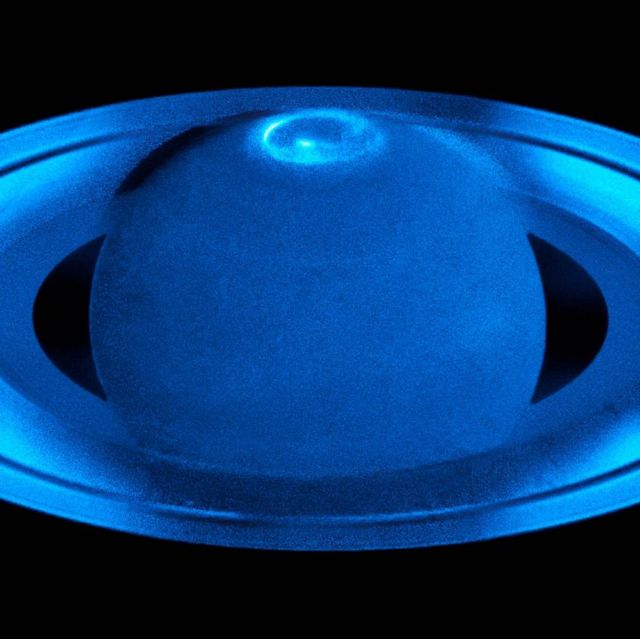 On Earth, auroras are mainly created by particles originally emitted by the Sun in the form of solar wind. When this stream of electrically charged particles gets close to our planet, it interacts with the magnetic field, which acts as a gigantic shield. While it protects Earth's environment from solar wind particles, it can also trap a small fraction of them. Particles trapped within the magnetosphere — the region of space surrounding Earth in which charged particles are affected by its magnetic field — can be energised and then follow the magnetic field lines down to the magnetic poles. There, they interact with oxygen and nitrogen atoms in the upper layers of the atmosphere, creating the flickering, colourful lights visible in the polar regions here on Earth.
source spacetelescope